1st Thursday will actually take place on the 2nd Thursday this month at Organically At Your Best on March 14th from 6:30-8:30pm!
Whether you're a business women or like to support local women in business we invite you to join us for a night of networking, socializing and empowerment amongst local women entrepreneurs. Arrive early to get a good seat. Snacks and wine will be served.
Our Speakers For The Evening:
Karen Cristy, Owner of the Garden of Grace, Intention & Wellness aka GGIW
Karen Cristy started her yoga journey over 15 years ago. Fast forward to 2015, when her daughters were just about grown, and she was heading toward the big 5-0. Karen, along with a dear friend, had the spark of an idea…really more of a what-if….to open a wellness facility to embrace the ever changing body, mind and spirit of our physical being. To create a safe haven for all that visit, free of stigma, judgement or status quo, abundant with community, encouragement and opportunities for all that gather and grow. The tagline of GGIW Yoga says it all….Find Your Path. Follow Your Bliss.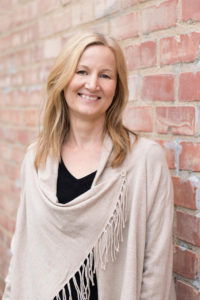 Sandy Cooley: OAYB Massage Therapist, Trained In Orthobionomy
Sandy Cooley is a highly trained and gifted Massage Therapist that has been in the business for over ten years. Her specialty is Central Nervous System work which is unique to the Massage Therapy field. "CNS" work relaxes tight, shortened muscles, which creates a domino effect throughout the entire body, naturally bringing balance and calming the mind. You will truly feel changed after a massage with Sandy.
Sandy will be talking about the following at 1st Thursday:
What is fascia and why is it important?
What is Ortho Bionomy?
Sandy will teach us how both fascia and Ortho Bionomy can help us and be an important part of our health care. She will also be showing us a simple demonstration.