Your All-Organic Eminence Facial will include an extensive facial massage focusing on acupressure, lymphatic drainage, and Hungarian Massage Techniques. All Eminence products are prepared with the freshest organic ingredients, combined with hot thermal water, and created in hand-made batches every two weeks ensuring that only Hungary's best are offered in each treatment.
SIGNATURE ORGANIC FACIAL
Mother Nature At Her Best! This Signature Organic Facial brings together the finest Eminence Organics fruits, vegetables, and herbs to deliver a potent treatment for facial rejuvenation. This treatment includes cleansing, exfoliation, extractions, and a soothing massage which all lead to deeper penetration of hydrating products – all customized for your skin type. Your skin will be revitalized and renewed.
60 Minutes $99
30-Minute Mini Facial $49 (add extractions $10)
Buy a package of 5 Signature Facials, get the 6th one free
DELUXE FACIAL PEEL
The allure of fresh scents is inviting, but wait until you feel the difference that natural active peel ingredients like Hungarian AHA, paprika, blueberry, mangosteen and arctic berry make! This exquisite facial excels at deep pore cleansing, anti-aging, hydration of the skin or treating acne. A relaxing facial massage is included to soothe both mind and body. Whatever your skin
concerns, this facial is customized and does it all to help you achieve your skincare goals.
75 Minutes $119
Deluxe Facial including Arctic Berry Peel: $129
ACNE ADVANCED FACIAL TREATMENT
This facial utilizes an encapsulated 15% Salicylic Pro Peel combined with botanical active ingredients to offer a proven organic non-irritating approach to treat and prevent moderate to severe acne. This treatment offers deep exfoliation via the Pro Peel, extractions, high frequency, plus application of the Acne Advanced Treatment System all while soothing and strengthening the integrity of your skin in the process.
75 Minutes $129
MEN'S SIGNATURE FACIAL
This facial uses natural organic products specially selected for a man's skin and individual needs. Cleansing, exfoliation, extractions and a customized masque are included. The use of steamed towels along with the face, neck, and hand/arm massage further relaxation. This treatment is a wonderful choice for keeping a man's skin in optimal condition.
60 Minutes $99
SIGNATURE BACK FACIAL
This relaxing and beneficial treatment includes a delicious fruit and herb blend to detox and smooth every inch of your hard-to reach back area. A deep cleansing exfoliation with steam, extractions, and treatment masque will be massaged into your back to hydrate and heal, leaving the skin silky smooth.
30 Minutes $69
60 Minutes $99
ADVANCED AGE-CORRECTIVE FACIAL
You can relax and we will help you turn back the hands of time by utilizing the Eminence Organics 15% Salicylic Pro Peel because it's spectacular for fighting your skin woes. This intense anti-aging treatment penetrates deeper to help diminish the appearance of fine lines, wrinkles, pigmentation, and promote collagen growth. Your skin will feel alive and radiant!
75 Minutes $129
MICRO-DERMABRASION
Ideal for aging, sun-damaged, blemished skin, this treatment minimizes enlarged pores and pigmentation, boosts collagen and evens skin tone. Non-invasive medical grade crystals buff, refine, and smooth away dead skin cells leaving behind a more vibrant you.
Introductory treatment with Signature Facial $119
Following treatments $139
Series of 3 treatments $375 ($42 savings)
Mini Facial with Microdermabrasion $99
ULTIMATE FACIAL
You will never want to leave after one and a half hours of being nurtured and nourished from head to toe. Vitaminrich masques and creams will cleanse and hydrate your face while your customized enzyme peel brightens and refines the texture of your skin. This treatment includes everything in the Deluxe Facial plus the ultimate relaxation of heated stones that will glide across your back, face,
hands and feet. A tantalizing experience for the senses!
90 Minutes $145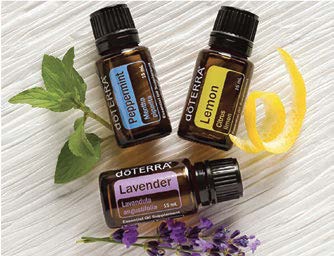 AROMATOUCH TECHNIQUE
Do you love the natural healing and relaxation benefits of aromatherapy? If so, this is the treatment for you. The Aromatouch Technique features doTERRA, a natural oil line containing 100% pure therapeutic grade essential oils. During the Aromatouch Technique, eight essential oils are rhythmically applied along your spinal cord, hands, and feet, which work with your central nervous system, leaving you with less pain while feeling more balanced, detoxified, relaxed, stress free, and in a state of homeostasis.
30 Minutes $45
ADD ONS
Heated-Stone Facial Massage $10
Facial Peel $20 – $35
Aromatouch Technique $35
Exfoliating & Moisturizing Foot Massage $15
Exfoliating & Moisturizing Hand Massage $15