Massage not only soothes sore muscles and ligaments, but it also boosts the mood by increasing serotonin in the brain. It strengthens health by improving the immune system and lowering stress levels. Receiving regular massages can raise the benefits you get from working out by improving mobility and flexibility. It gives you more energy by improving your posture, helping you to breathe better. Overall, all of these benefits can improve your quality of life.
30 Minutes Massage $40
60 Minutes Massage $80
90 Minutes Massage $110
MASSAGE PACKAGES* 
use it for yourself or share your package with a friend or loved one
Three 60 Minute Massages $210 ($30 savings)
Three 90 Minute Massages $270 ($60 savings)
**Massage Packages of three need to be used within 3 months
Six 60 Minute Massages $390 ($90 savings)
**Massage Packages of six need to be used within 6 months
*Package prices are specific to one therapist only and cannot be transferred to another massage therapist or esthetician.
MASSAGE SERVICES
Non-Invasive Deep Tissue
A therapeutic massage that is both relaxing and gets the kinks out, but without a lot of pain. The pressure used is based on your individual sensitivity and preference. Stretches are included depending on personal preference.
Relaxation Massage
This massage is great for those who want to focus on relaxing rather than working out muscles. Long flowing movements that focus on calming the central nervous system will increase circulation and remove toxins by improving lymph flow. Stretches are included depending on personal preference.
Pregnancy Massage
The perfect massage to give your legs, hips and lower back relief from the achy tension that occurs while your body is going through so many changes. Your shoulders and neck will receive therapeutic or relaxation massage depending on your preference and you will enjoy a calming scalp massage. It is REQUIRED that you get a doctor's approval if you're in your first, second or third trimesters.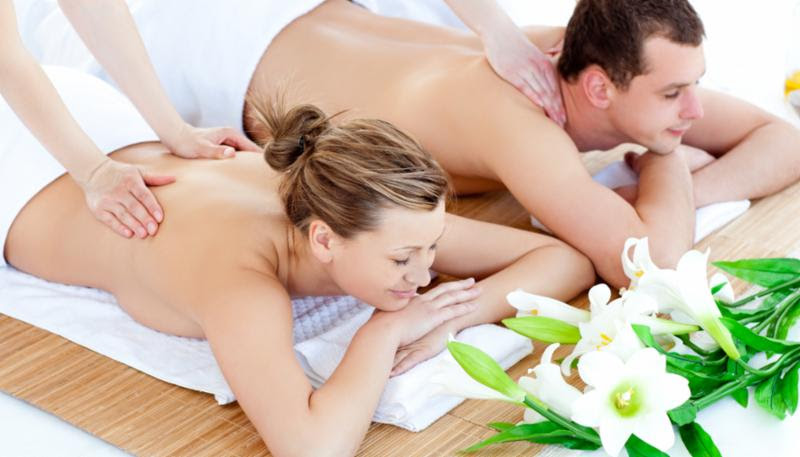 DUO MASSAGE 
Enjoy some much needed time with your partner or friend and at the same time take care of you with a Duo Massage (a massage for two, side by side) at Organically At Your Best!
These customized massages will take place in our Wellness Room, side by side, where you will be able to enjoy some wine, sparkling cider and snacks after your treatment. Unwind, de-stress and renew together.
Our Duo Massage is available throughout the year at OAYB on Tuesdays, Wednesdays and Saturdays for $199 for 60 Minutes.
Call 310-540-1543 or request your appointment here.
ADD-ONS
Full-body Hot Stone Massage $15
Heated stones are applied to the body during the massage. This will help soften and warm the surface muscles allowing access to deeper muscles for treatment. The warmth of the stones glide over your tired muscles melting away tension.
Exfoliating & Moisturizing Foot or Hand Treatment $15
Soothe and soften your tired feet or hands with this luxurious treatment. An organic scrub will slough off any dead skin and a hydrating body lotion will be massaged in leaving your skin feeling good as new.
Aromatherapy $10
A hand selected Doterra essential oil will be used to customize your massage experience. Whether you need to release some tension, de-stress, boost your immunity, or enliven your mood, there are many oils to choose from that will benefit you.